We guide you in the generation of value from your data, advising you in the use of the main technologies such as Power BI, Azure, SQL, Data factory, Databricks
The main objective of our consulting services is to generate value for our clients from their data. Our methodology is based on the following pillars.
We empower your business through data, delivering analytical solutions that allow you to measure the main variables and indicators, we help you to obtain predictive information that will support you to make better decisions and actions.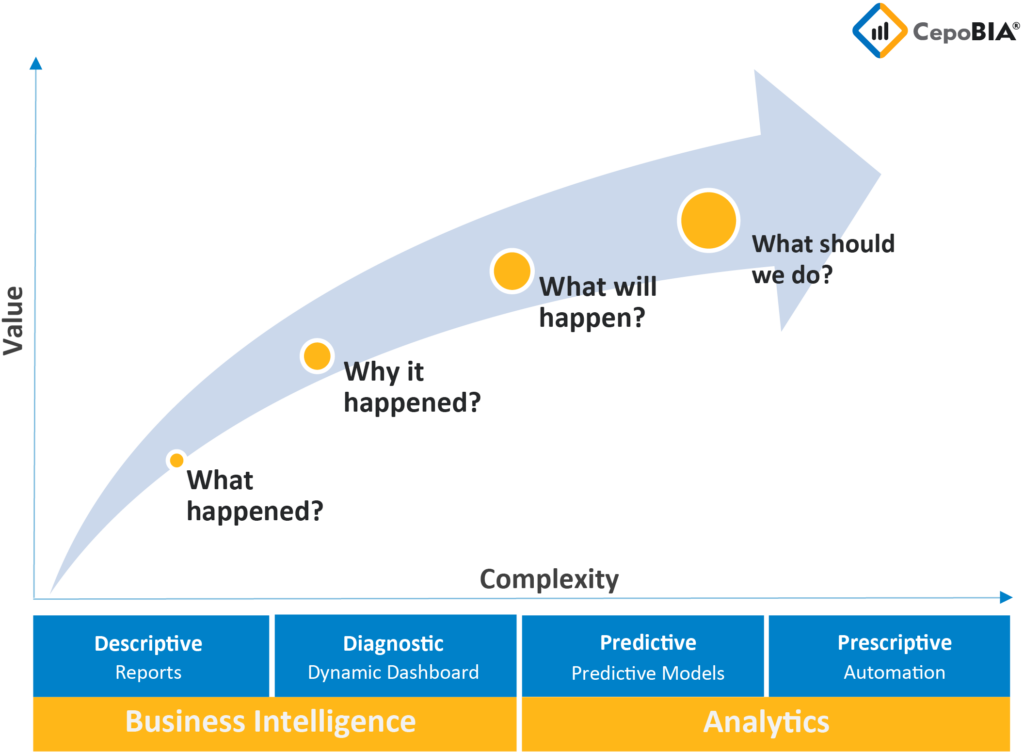 Gain new insights with intelligent dashboards and reports that present your information clearly and accurately.
We build dashboards that support the analysis and presentation of the results of the business operation, allowing at a quick glance to make the pertinent decisions to achieve the metrics and strategic objectives of the business.
We help your company manage, process and analyze large volumes of data, including both structured and unstructured data.
Your data hides patterns of business behaviors that can be deciphered and extrapolated to generate competitive advantages. Our goal is to help you discover opportunities and obtain predictive information that will support you in making better decisions and actions.
NO DATA, YOU'RE JUST ANOTHER PERSON
GIVING YOUR OPINION